Nancy Wigton, Ph.D., LPC, BCN, QEEGD:
I have been an Arizona state Certified and/or Licensed Professional Counselor since 1994,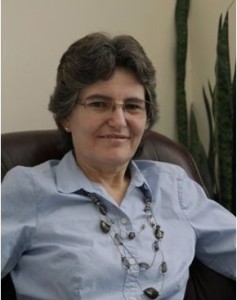 but since 1999 have been focusing exclusively on providing Neurofeedback. My certifications include being a Board Certified Neurofeedback Therapist (BCN) at the Fellow level from the Biofeedback Certification International Alliance (BCIA), and Quantitative EEG Diplomate (QEEGD). I am an active member in the International Society for Neurofeedback and Research (ISNR) which is the primary professional organization for Neurofeedback clinicians and researchers; currently I serve on the Board of Directors as the Treasurer.
More than a decade of experience as a Neurofeedback therapist has demonstrated to me, beyond a shadow of a doubt, that Neurofeedback is most definitely an effective non-drug, long term (if not permanent) intervention for many mental health disorders. I have had the honor and blessing to facilitate life-changing improvement in countless numbers of clients over the years. I am passionate about the work that I do and in providing the best possible care for my clients.
From a personal standpoint I have been happily married to my husband since 1997, and I am a proud Navy mom of my son who is serving in the US Navy. I have also been involved in a fascinating endeavor as a co-investigator in original research related to the quantitative analysis of conation in the brain.
For psychotherapists, or other health professionals, who would like their clients to have access to Neurotherapy but who are unable to provide these services themselves, I am available to provide Neurofeedback to your clients while honoring your current therapeutic relationship.
Applied Neurotherapy Center's Mission is to provide the highest quality, best value, state-of-the-art neurofeedback, as well as engage in consultation and research, to assist and educate individuals, families, professionals and organizations by integrating the principles of psychophysiology, neuroplasticity, mental health, and successful Biblical business practices with compassion and integrity.

Applied Neurotherapy Center's Vision is that ANC will be the premier neurofeedback provider in Arizona. Leading the way in break-through therapy, leading edge technology, and being known for its unsurpassed client care.