Neurofeedback helps individuals modify their brainwave patterns. This results in clear and lasting gains in their symptoms often without or with less medication.
While there are times when medication is necessary for a variety of mental health conditions, in many cases, Neurofeedback can be a truly viable alternative to drugs in addressing Attention Deficit related issues, Anxiety, Depression, and Autism related disorders, and Learning related issues.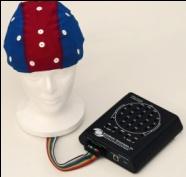 ANC has been able to incorporate some of the newest technologies currently available in the Neurofeedback field. This leads to being able to provide an extremely effective intervention in fewer sessions than traditional Neurofeedback typically requires.
Dr. Wigton is a full-service Neurofeedback provider and an Arizona state Licensed Professional Counselor.  She personally provides all levels of service at ANC; from the initial phone call, to the intake interview, to the QEEG (brain map) data collection and initial assessments, to the QEEG analysis and case review, to protocol development, through the actual Neurofeedback sessions.
ANC is located in North Scottsdale and is available to assist you in determining if Neurofeedback is an appropriate option and to further discuss your (or your loved one's) needs.
Call 602-828-0423 for a FREE phone consultation today.